Powered Streetluge
World of Speed 2008 Pictures
Getting it all together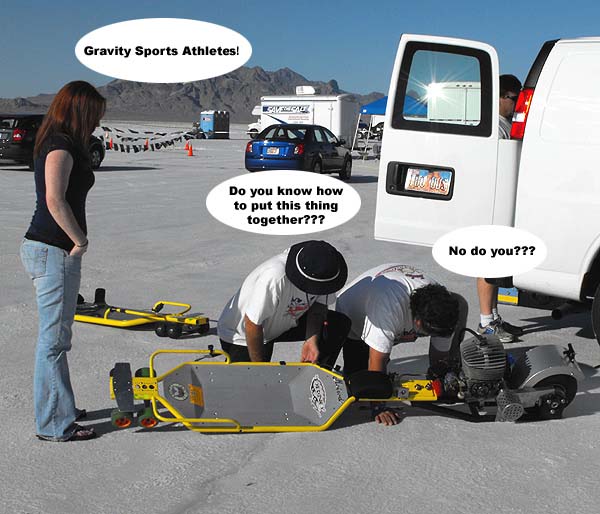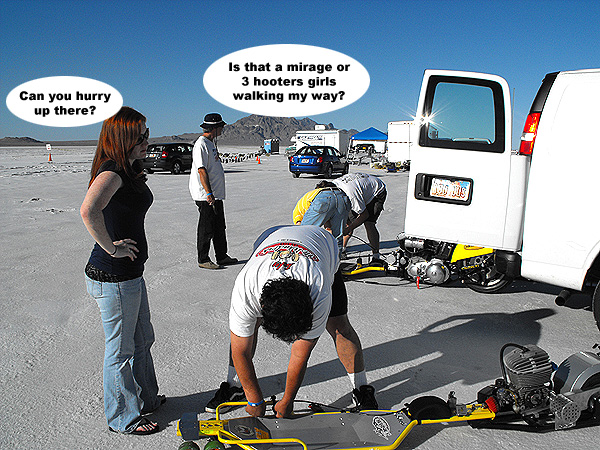 Drivers Meeting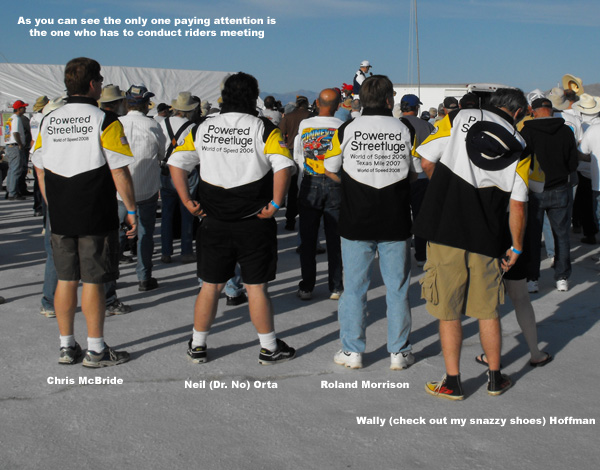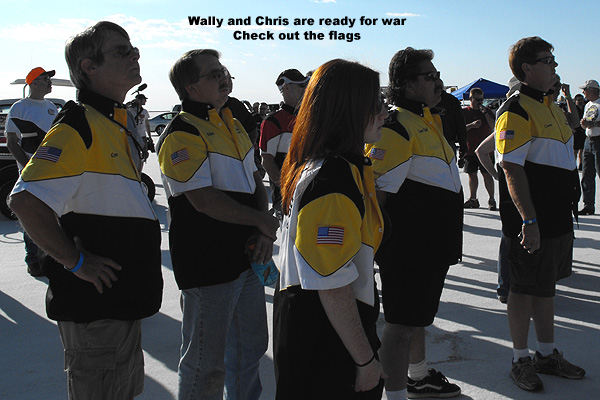 Team meeting prior to tech inspection, everone thought it was a motorcycle at first.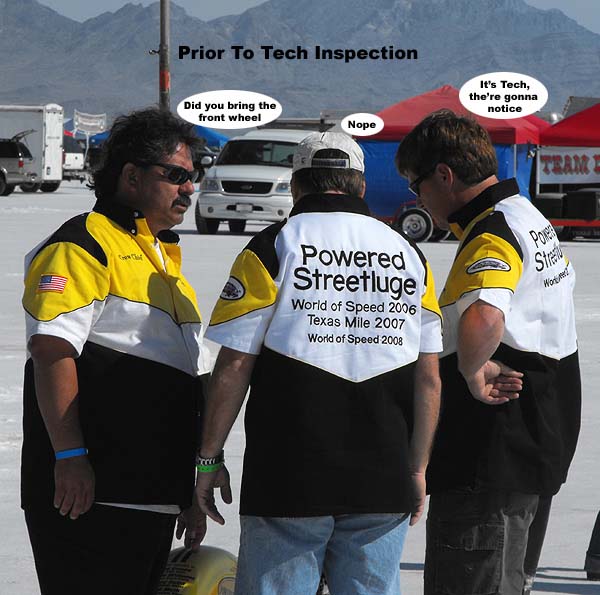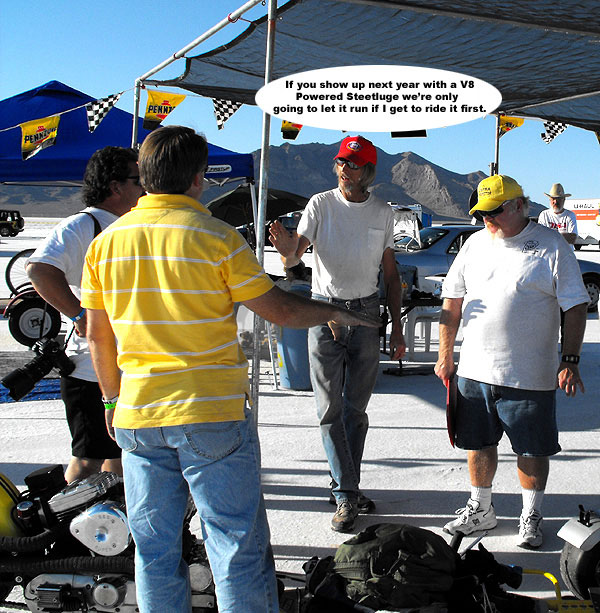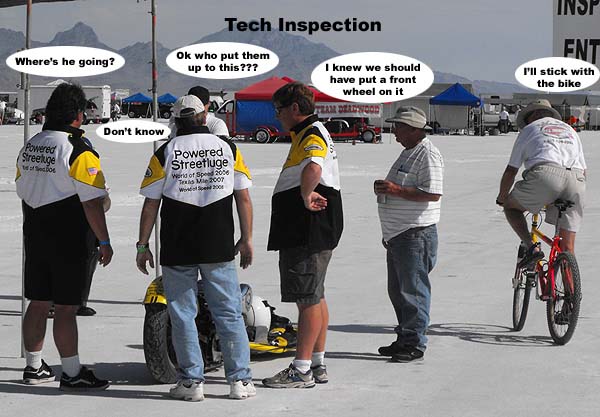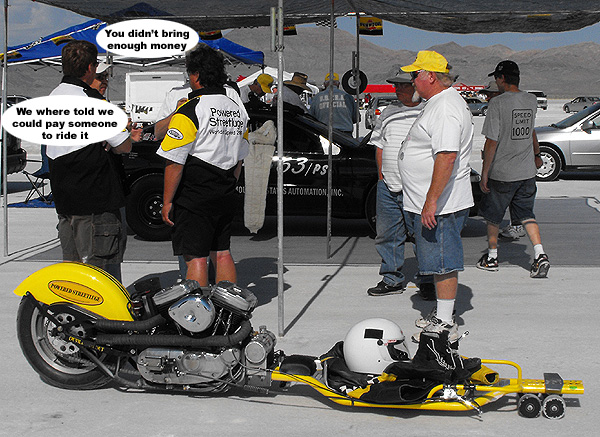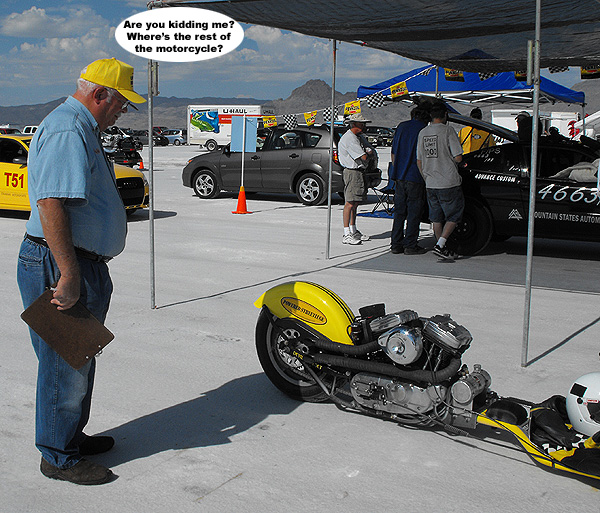 How can you argue with a tech inspector?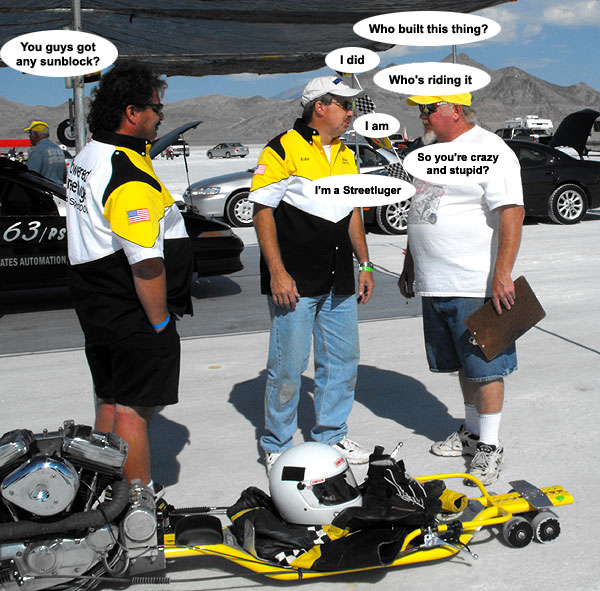 Boy they ask a lot of questions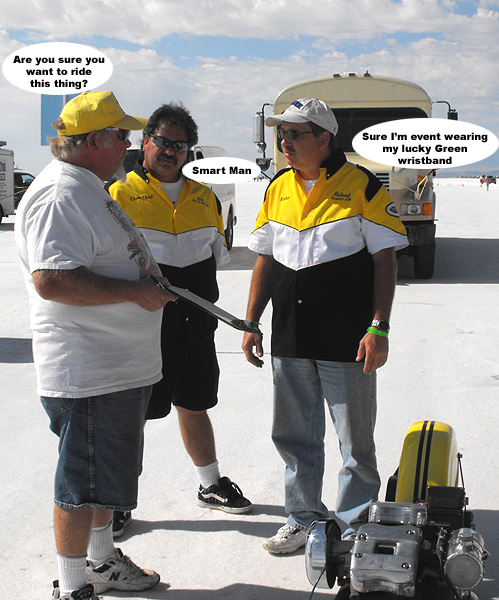 Everyone wants to give it a try but none ever wait for the motor to be started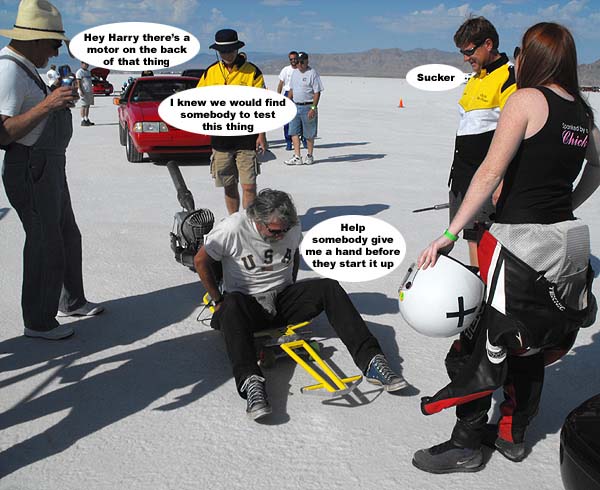 German photographers ask the wildest questions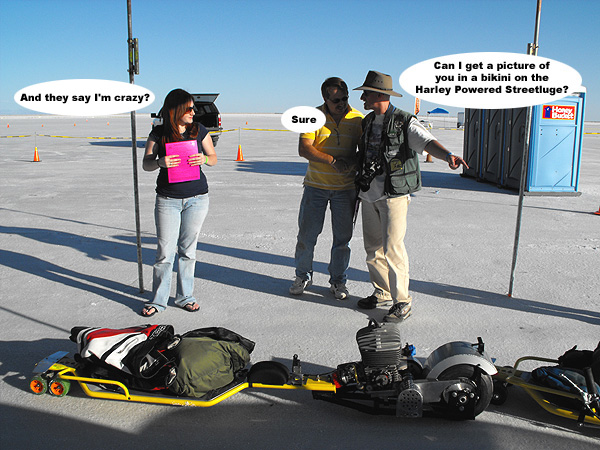 Jenna trying out something different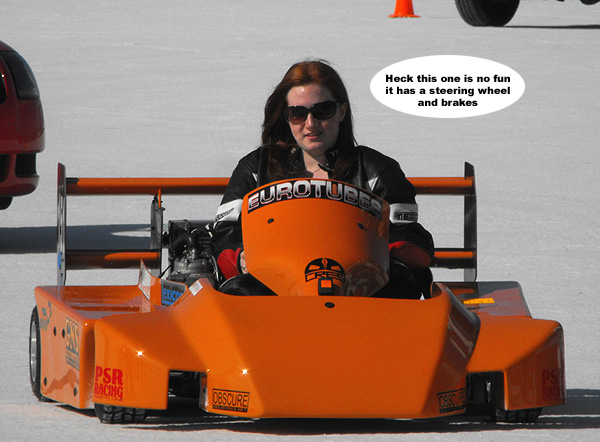 How she talked them in to letting her sit in it I'll never know because they said no to me?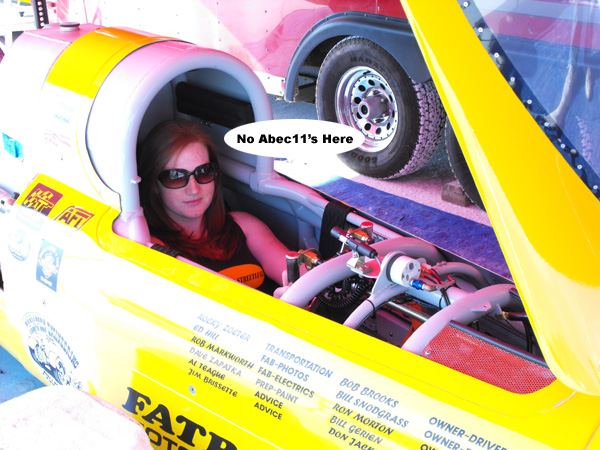 The crowd was very supportive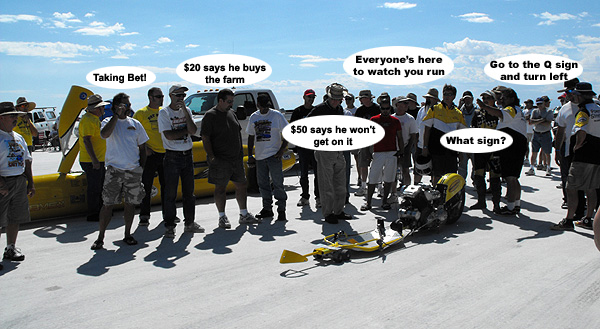 Russ is the man, what more can I say!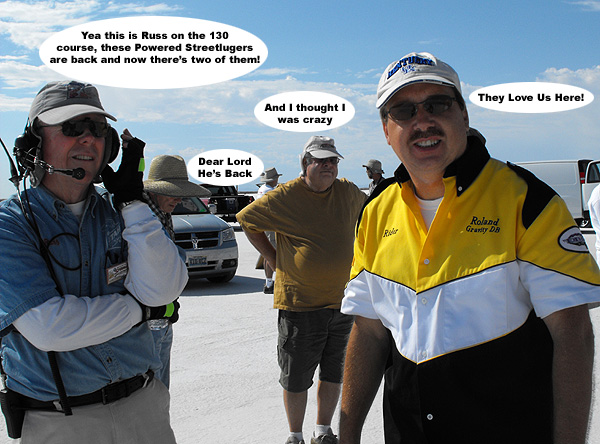 The Team
Left to right Roland Morrison, Walley Hoffman, Jenna Morrison,
Neil Orta, Chris McBride and Dianna Morrison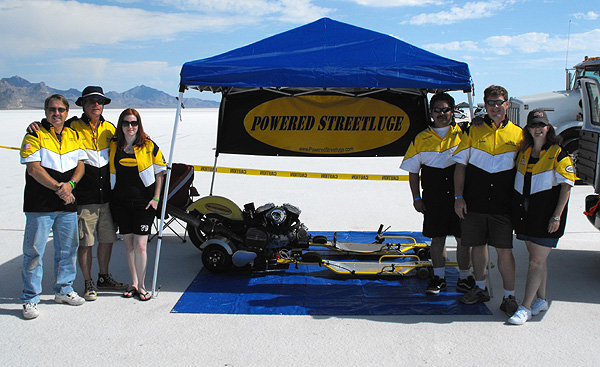 The Team with Bonneville Bob
Bob does not tan but the rest of us sure do